We have a varied team of professionals with expertise from different backgrounds ranging from:
• Project Management
• Oil and Gas Infrastructure
• Mechanical & Electrical Building Services Engineering
• Electrical Power Engineering
• Renewable Energy Technology
We form a synergistic relationship by leveraging the talent from these disciplines to deliver focused high quality projects and practical advice to our clients. Our team has demonstrated capabilities of delivering projects in the past and will continue to overcome future challenges.
Having worked in different environments, our professionals have a deep insight of challenges in project execution.
Engr Mustafa Balarabe Shehu, FNSE, FSESN
Qualification:
B. Eng. Electrical Engineering, (Ahmadu Bello University, Zaria 1985)
PROFESSIONAL SERVICES:
President, Federation of African Engineering Organisations (FAEO), 2015-2016
President, Nigerian Society of Engineers, 2012–2013
Member, Consumer Complaints Handling forum for the Nigerian Electricity Regulatory Commission, 2008-2011
Deputy President, Nigerian Society of Engineers, 2010–2011
Vice President, Nigerian Society of Engineers, 2006, 2008–2009
Chairman, Nigerian Society of Engineers, Kano Branch, 2000–2002


PROFESSIONAL EXPERIENCE:
Engr. M. B. Shehu started his professional career upon graduation in 1985 with the National Youth Service Corps scheme where he served with the Electrical Inspectorate Division, Federal Ministry of Mines and Power, Enugu. He got involved in pre-commissioning tests of various Rural Electrification Projects in the then Anambra, Imo, Rivers, Cross-Rivers and Benue states, 27MW gas Turbine Project Angiama Rivers State, Greater Enugu Water scheme and host of other Projects. In 1986 he joined the Lagos Themal Power station Egbin, A NEPA 6 x 220MW gas turbine generation station. He was attached to the switchgear and transformer section and was responsible for the maintenance of protective relays.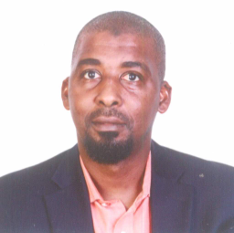 Engr Nasiru Abba Abdullahi, MNSE
Qualification:
B. Eng Mechanical Engineering (Ahmadu Bello University, Zaria 1998)
PROFESSIONAL EXPERIENCE:
Engr. N. A. Abdullahi started his professional career with the National Youth Corps Scheme as plant Engineer with WAPPAH Form Nigeria Limited. He was responsible for the maintenance of machineries and equipment in the factory.
After the completion of his Youth Corps Scheme, Engr. Abdullahi started his career at MBS Engineering Limited as a Mechanical Engineer where he developed a keen interest and understanding of Building Services Engineering. He was responsible for sustainable building services and project management.
Engr Mukhtar Atiku Zakari MNSE,
Qualifications:
PGD (Electrical Engineering), (Federal University of Tech, Akure 1997)
HND (Electrical Engineering), (Kaduna Polytechnic 1990)
PROFESSIONAL EXPERIENCE:
Engr. M.A. Zakari started his professional career as a Technical officer with the than Kaduna State Urban Planning and Development Board. He then proceded to Kaduna Polytechnic for his Higher National Diploma, which he completed in 1990.
In 1991 he joined Hassan and Partners (Consulting Engineers) as a Design Technologist. His desire to join the Engineers' cadre made him to go for a Post -graduate Diploma in Electrical Engineering at the Federal University of Technology Akure which he completed in 1994. By 1998 he rose to the rank of a Senior Engineer and was made responsible for many projects undertaken by the Firm. He was also responsible for training young engineers on the application of Computers for design purposes.
Engr. Kabiru Lawan Kibiya MNSE,
Qualifications:
B. Eng Mechanical Engineering (Bayero University, Kano) 1990
PROFESSIONAL EXPERIENCE:
Engr. Kabiru K. Lawan started his engineering career in 1991 with the Kano State Rural Electricity Board as Engineer II. He served there for fifteen years within which he went through many promotions up to the position of Assistant Director and Head of Mechanical Engineering Department due to his hard work, perseverance and continuos desire for professional excellence. As Head of Department, he was responsible for the overall administration of the Department as well as maintenance of all plants and machineries belonging to the Board.
His desire for broader professional practice coupled with the need for a very senior engineer to be employed in MBS Engineering Limited resulted in getting him employed to meet the challenging responsibilities met by the organisation. In 2006 therefore he was employed as Chief Engineer to handle the ever increasing challenges. He was made responsible for many of the complex projects undertaken by the firm.He specializes in design and supervision of airconditioning, fire fighting and plumbing systems.
DAHIRU MOYI
Qualifications:
MSc. Industrial Engineering
PROFESSIONAL EXPERIENCE:
For more than 20 years, Moyi is working consistently in over 35 different countries, with increasingly challenging engineering and management roles, at least in 60% of the pivotal and advanced technology multi-billion dollars projects in industrial, petrochemical, oil/gas, power and manufacturing sectors worldwide. Moyi's exceptional expertise is acquired from prominent energy and engineering giants (TOTAL, CB&I, Bechtel, KBR/Halliburton, Ove Arup), conducting business and technical responsibilities, providing insightful and pragmatic recommendations for consortiums, restructuring action plans for improved turnover, returns and reliability, competency development and cost effective operations.
With a highly unique and proven perception, Moyi's personality is consummate for international business management, high-level political, technical and commercial negotiations with multinationals, World bank, EBRD and other international infrastructure projects sponsors. He has consistently provided proficient leadership and technical guidance in the development, construction, operational phases of projects and proactively represents multinational corporations in managerial capacities, lead technical roles, delivering innovative expertise, engineering excellence in complex joint ventures in emerging and developed markets.